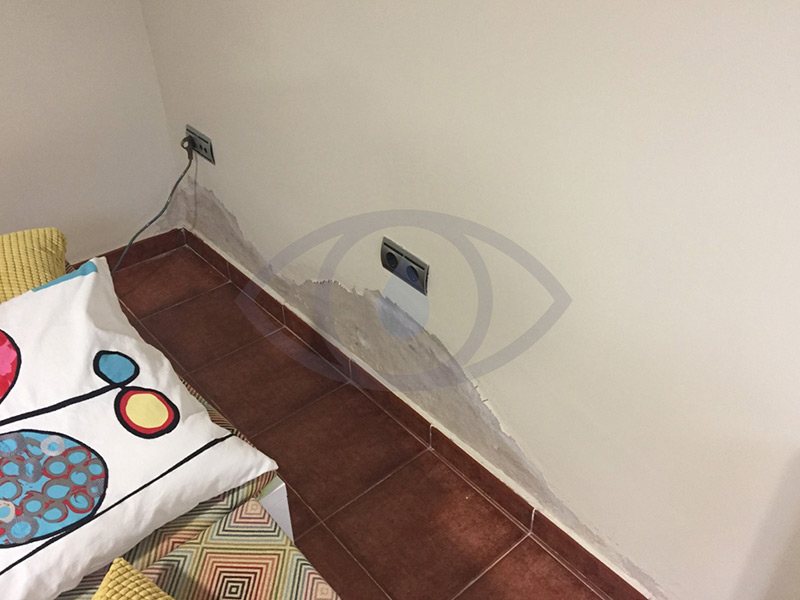 09 Jun

We carry out anti-humidity treatments in Torremolinos

Do you live in Torremolinos and are you looking for a company specialized in anti-humidity treatments? Humilogic is the solution you were looking for.

We are a company with an extensive track record in performing anti-humidity treatments and that offers its services in Torremolinos and surroundings. We have a highly qualified and knowledgeable team of the most innovative techniques for the final elimination of humidity by filtration, capillarity and condensation.
Experts in anti-humidity treatments for homes and garages in Torremolinos
As you may well know, dampness appears in areas where there is no good water filtering, and that is that in the face of intense and frequent rains, if homes or garages do not have a correct insulating structure, humidity will appear in the future, which can be harmful to health; causing feelings of discomfort, chills, tiredness, shortness of breath, headache and bad smells, among others.
Definitively eliminate these problems with an effective and lasting anti-humidity treatment is what we offer from Humilogic. And for this we have advanced technical equipment, the latest technology available to our customers so that after locating the focus of humidity and performing the most appropriate treatment, they can be sure that it will not appear again, not at least until the future. far away.
How are our anti-humidity treatments?
There are three the most frequent types of humidity that can be found in Torremolinos homes, garages and offices, and it is that due to the humidity of the city, it is very easy to appear if the structure does not have adequate waterproofing.
It will be depending on the type that an anti-humidity treatment or another will be carried out, since not all can be permanently eliminated in the same way and also also need the use of one system or another. In summary, we will tell you below how we carry out the treatments:
The anti-humidity treatment by filtration is done with waterproofing systems for the walls with screen mortars with fibres and hydropoxy resins.
On the other hand, focusing on dampness by capillarity, which is one of the most common, is done by putting waterproofing resins based on silanes and siloxanes on the walls.
And finally, the one corresponding to dampness by condensation, is done by installing mechanical ventilation by insufflation, which constantly renews the air and prevents water from accumulating and humidity appearing.
At Humilogic we carry out an initial diagnosis so that it allows us to know and determine the appropriate anti-humidity treatment for that home or garage in Torremolinos, after which we provide a customized budget based on the system to be used. If your home has humidity problems, do not wait any longer, eliminate them as soon as possible and forget that they exist.