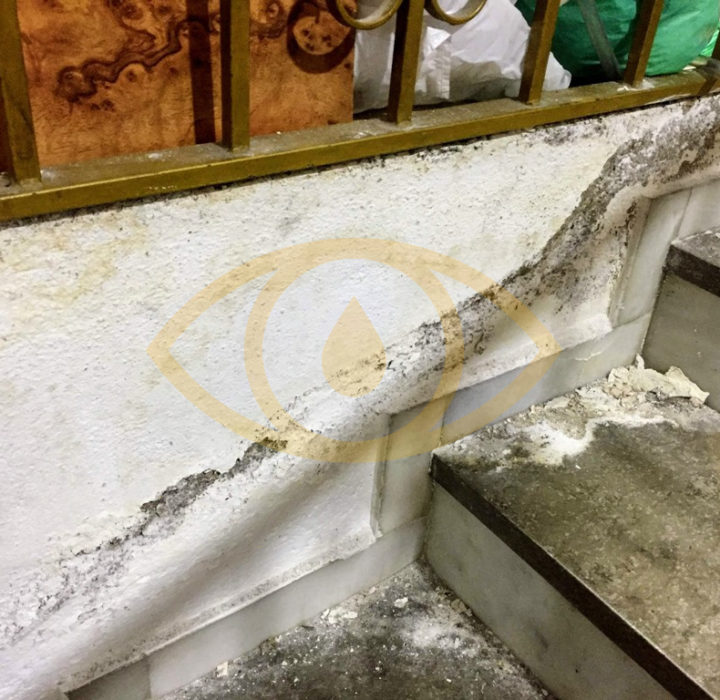 17 Apr

Solution for dampness by capillarity in Fuengirola

There are many types of humidity that can appear in a house and many places: in the walls, in the ceiling, in the basement or the garage… Not all dampness should be treated in the same way, and that is a common mistake that some of our clients in Fuengirola make. If this problem is treated with unsuitable techniques and materials, after a short time they will reappear damaging even more the structure of the house.

The best solution is to have a specialized company like Humilogic. We have been eliminating dampness by capillarity in Fuengirola for many years, as well as dampness by filtration and condensation.

Thanks to our advanced diagnostic equipment we can find the origin of the humidity and make sure that it is capillary type, in order to proceed to eliminate it.
Our treatment to solve the dampness by capillarity
The solution we use at Humilogic for dampness by capillarity is the injection of waterproofing resins based on silanes and siloxanes into the affected walls.
The aim is to make a barrier, which prevents moisture from rising through the walls of the house. We have already done this work in Fuengirola many times, because it is one of the most common humidities, and the results have always been optimal.
Process and time to eliminate humidity in your home
The process for giving a solution to dampness by capillarity is as follows:
First the coating with moisture stains is removed until it reaches the base
Then the hygroscopic salts that have appeared are cleaned up and treated
Finally, we inject the waterproofing resins
This whole process can be completed in approximately 4 days, for a house of for example 80 square meters. If, in addition to that, you also want us to do the finishes where we put a new coating and paint the walls, we would have to add 6 more days.
As you can see, in less than 2 weeks you will have all the work finished in your house in Fuengirola and you will not have to worry about these problems anymore.
You have all the services of Humilogic to put a definitive solution to the dampness by capillarity. If you live in Fuengirola and you are having this problem, contact us and we will inform you about everything.