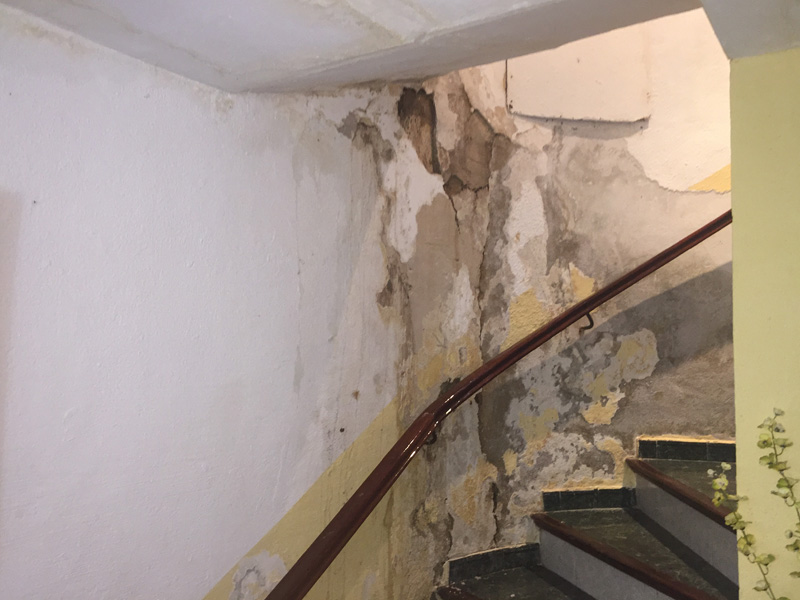 20 Dec

The best treatment to eliminate humidity in Benalmádena

Even if it is not a rainy season, dampness in houses and garages can appear at any time. There are other factors such as humidity in the environment that also produce these problems, which can result in damage to the structure of very dangerous buildings.

Whatever kind of humidity you are suffering from, at Humilogic we take care of finding its origin and applying the treatment that will eliminate it definitively.

Specifically, there are 3 types of humidity that can appear if you live in Benalmádena: by filtration, capillarity and condensation.
Specific treatments for each type of humidity in Benalmádena
The first type is dampness by filtration, which usually occurs in garages and basements. The moisture comes from the other side of the wall that is buried or half-buried in wet soil. The concrete treatment for these cases is the internal waterproofing of these walls with fibre-reinforced slurry mortars and hydropoxy resins.
The second type is dampness by capillarity, which is one of the most common in Benalmádena homes. The humidity in this case rises through the capillaries or pores of the walls. The treatment here consists of injecting waterproofing resins based on silanes and siloxanes into the walls.
The third type, which also occurs in Benalmádena due to its humid environment, is dampness by condensation. This is produced because water vapour condenses on the upper parts of the houses, such as the roofs or walls. For the effective treatment it is necessary to install a Mechanical Ventilation by Insufflation that can constantly renew the air of the house.
Get rid of humidity forever in Benalmádena
To be able to eliminate the humidity definitively, before applying the above-mentioned treatments it is necessary to find the origin and to know which of them will be the best solution. For this, we use one of the most advanced diagnostic equipment in Spain, and that is what ensures that they do not reappear.
In just a few days you can finally get rid of the dampness at home and avoid the structural damage it causes. Contact us so that we can come to your home in Benalmádena, study your case and offer you a tailor-made estimate.