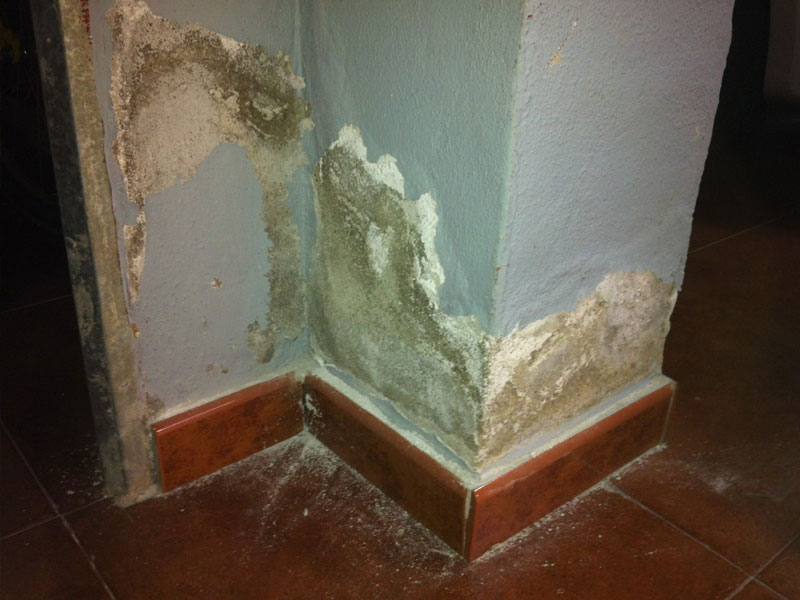 29 Nov

The best solution to eliminate humidity in Torremolinos

Humidity is a very serious problem for homes and, unfortunately, we can all suffer. Rain, poor construction or a humid environment can cause these problems that end up affecting the entire structure and, in the most extreme cases, can make a house or flat uninhabitable.

Humilogic has been working for many clients in Torremolinos for many years, and we have always managed to definitively eliminate any type of dampness.

Thanks to the advanced diagnostic equipment we have, we are able to find the origin of the humidity and remove it forever. There are three types of dampness that you can suffer in your house, flat or garage: by filtration, by capillarity and by condensation.
How we definitively eliminate humidity in Torremolinos
There are three types, as mentioned above, and each has a different treatment.
For dampness by filtration, it is best to waterproof the walls with screen mortars with fibers and hydropoxy resins so that the water is not filtered.
To eliminate dampness by capillarity in Torremolinos, we chose the injection method of waterproofing resins based on silanes and siloxanes that form a waterproof barrier.
Finally, we eliminate dampness by condensation by installing a VMI (Mechanical Insufflation Ventilation) so that the air is constantly being renewed in your home without having to open the windows. It has a very low consumption, up to a third less than a dehumidifier.
Types of waterproofing we do at Humilogic in Torremolinos
In addition to eliminating humidity, in Torremolinos we can also make waterproofing in cases where this solves the problem. Although in each case we use different materials for waterproofing, one of the most commonly used is the Biocomponent Liquid Polyurethane Membrane. Sometimes it is reinforced with geotextile mesh and before applying a bonding bridge.
In Torremolinos we can waterproof flat roofs, inclined roofs, roofs and terraces. For your peace of mind, we give you a 20-year guarantee on this type of work.
Trust in the experience, professionalism and good results that Humilogic has had with other Torremolinos clients and contact us if you want to eliminate the dampness of your house forever. We will make you a tailor-made budget depending on your particular case.