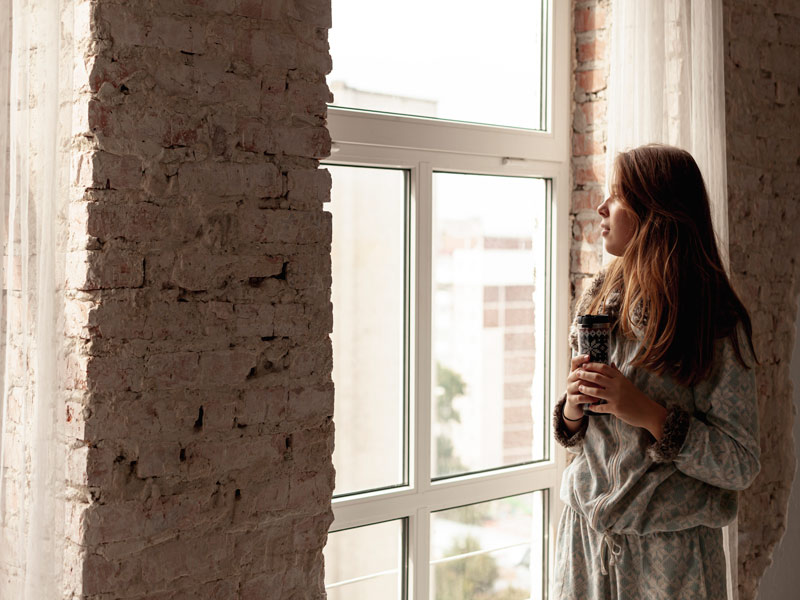 10 Oct

Ways to prevent humidity in winter

Winter is synonymous of humidity, and if you want to prevent humidity in winter, we recommend that you read this article. Here we will talk about the ways to eliminate humidity in winter, so that you can protect the rooms of your home.
Consequences of humidity in home
Before explaining how to prevent humidity during winter, it is important that you know more about the consequences that humidity can bring to your home:
Mayor presence of mites
Mites are organisms that inhabit the rooms of the home. Despite being microscopic, they are always present, and will wreak havoc on your health.
One of the main problems related to mites in the home will be the increase in respiratory allergies.
Mold Apparence
Another problem that humidity will bring with it is black mold. This will grow in areas where sunlight does not reach, and in spaces where moisture remains.
Due to mold, respiratory infections will increase. People who suffer from asthma will have health problems, so it is recommended to act as soon as possible.
Irritations
Excessive humidity during the winter will cause eye and throat irritation and if you are an allergy sufferer, you will need to purchase anti-allergy or choose to remove the humidity.
Ways to prevent dampness in winter
Next, we will indicate the ways to prevent humidity in winter:
Ventilate the spaces
Start by ventilating your home. Open the windows periodically to avoid problems such as condensation.
In the same way, it is necessary that the rooms of your home do not have high temperatures inside during the winter days.
Have a dehumidifier
With this small device you will be able to absorb the excess humidity by condensation, and you will be able to prevent the environment of your home from drying out.
Wall insulation
It will be useless to have windows with double glazing if the walls are not well insulated. The result of this will be an escape of the heat, while the cold will filter in.
Motivated to do so, you must cover the air chambers if you want to heat your house.
Use anti-mold material
Among the other ways to prevent humidity is the use of anti-mold cleaning material. You can start using household products like bleach or alcohol to get rid of the moisture along with the mold.
You can buy these products in any supermarket, and then start the cleaning work to improve the condition of the walls of your home.
Profesional help
One of the most effective ways to remove moisture in winter is to get professional help. There are companies that carry out anti-humidity treatments, and the results will be much more effective compared to the home methods that we have told you about.
Prevent dampness in winter with humilogic
Humilogic is the company that will help you with humidity problems in your home. We have a team of technicians with more than 15 years of experience in the anti-humidity sector in Europe, and we have carried out more than 1,000 works on the continent.
We have one of the best diagnostic teams in the continent. We will discover the origin of the humidity in your home, and from there, we will prepare a budget according to your case.
We have become a reference company in the anti-humidity sector and if you choose us as your company to eliminate humidity in winter, the duration of the results will be from 10 to 30 years.
All you have to do is contact us for more details. If you found our article on preventing dampness in winter informative, we recommend you take a look at the testimonials of our clients.