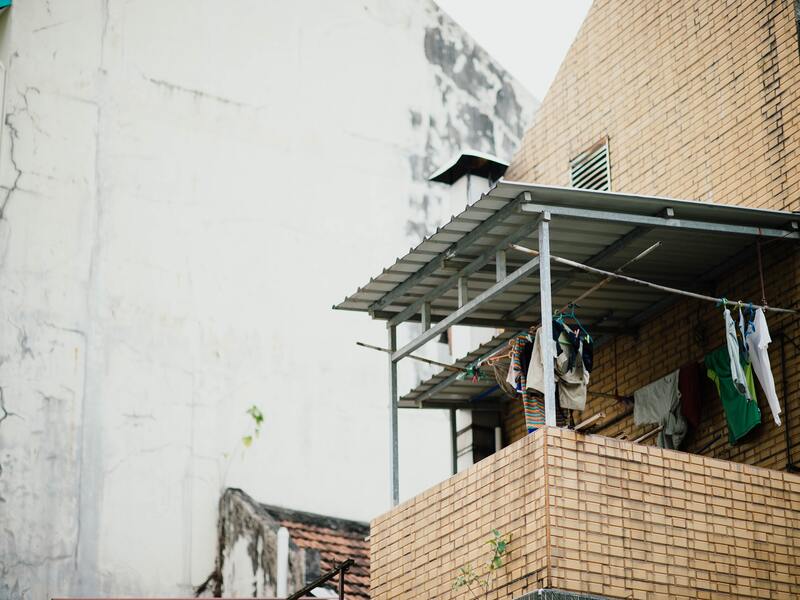 25 May

Tips to eliminate mold on walls by condensation

Mold is a fungus that arises from spores present in the air. It grows in warm, humid spaces that don't get a lot of air, so bathrooms and attics are among the most mold-prone parts of the home.

Generally, mold growth is due to humid weather and lack of air. However, mold sometimes arises due to plumbing leaks, both inside and outside the home.

Poorly placed heating pipes will also cause a buildup of moisture behind the walls of the house. You will be able to recognize it if you apply a small amount of bleach to the affected area with a tissue.

If the dark color fades after several minutes, then you have mold on the walls. Otherwise, the stain may just be dirt.
RECOMMENDATIONS TO ERADICATE MOLD ON WALLS BY CONDENSATION
Knowing the reasons why mold can appear on the walls of the home, proceed to eliminate it completely with the help of the following methods.
NEVER FORGET VENTILATION
Open the doors and windows of your home at least once a day. This will begin to prevent mold from appearing, or if you already have it, this will be a good way to prevent it from spreading further.
The air that circulates towards the interior of the home, allows the walls that present humidity to dry naturally. Incidentally, this helps prevent other microorganisms from leaving their bad odors in your home.
NO TAPES MOLD
One of the most common mistakes that people make when trying to hide the presence of mold on the walls is to cover the stains with cloth or other similar elements.
Doing this will prevent air from circulating over the mold-affected area, keeping the mold in an environment conducive to its spread.
The best thing you can do is leave the area uncovered to prevent it from getting worse.
HIRE PROFESSIONAL HELP
If you don't want to make the situation worse by not having enough time to deal with mold, you can always hire professional help. There are companies that are responsible for dealing with the humidity present in homes, and Humilogic is one of them.
With professional assistance, you won't have to do anything, as professionals will examine your home to determine how to proceed.
DO NOT STORE CLOTHES INSIDE THE HOUSE
Although it may seem incredible to you, hanging clothes inside the house can have consequences on your respiratory health.
Humidity favors the growth of both fungi and mites when there is already an affectation by mold.
ELIMINATE MOLD ON WALLS BY CONDENSATION WITH HUMILOGIC
Humilogic is a company that has a technical team with more than 25 years of experience in the anti-humidity sector. We have worked in Europe and have carried out more than 1,000 works successfully.
We can help you effectively remove black mold from your home, and the first step is to contact us. We will carry out a detailed diagnosis of your case, in order to determine which is the appropriate procedure.
Now that you know how to eliminate condensation, it's time to get professional help so that mold does not continue to damage the walls of your home.