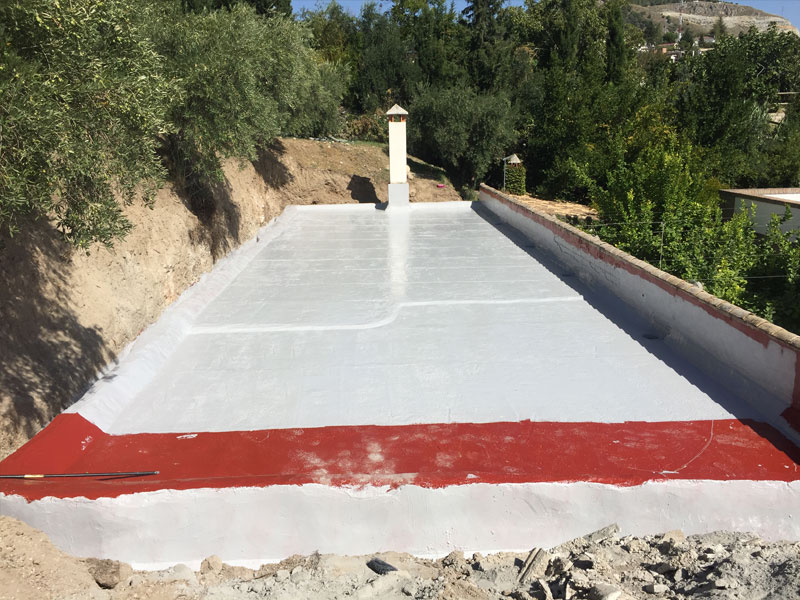 12 Mar

Are you looking for companies specialised in waterproofing?


Waterproofing is the installation of an insulating protection system, used to prevent the seepage of liquids into or out of a structure.

The aim of this work is to protect buildings against humidity for reasons of health, aesthetics of the structure and to extend its useful life. All buildings have certain areas that need to be waterproofed, but there are many older buildings that are not properly waterproofed and put the safety of the building and the health of the tenants at risk.

It is in these cases that companies specialised in waterproofing have to act, using high quality and highly specialised materials to achieve perfect insulation, thus preventing humidity. Humilogic is one of these companies, and we are going to explain what our service consists of.
Know the Humilogic's specialised waterproofing services
There are many types of damp and there are some that can be solved with waterproofing, especially when there are leaks or damp stains on roofs.
Companies specialised in waterproofing are not only distinguished by the materials they use in these works, but also by the importance given to diagnosis and finding the source of the problem. This is how we manage to apply the best solutions to each specific case.
There are many different products on the market for waterproofing: asphalt fabric, rubber paints…
At Humilogic, one of the products we use the most is the biocomponent liquid polyurethane membrane, reinforced with geotextile mesh on specific occasions. The advantage of this product is that it is one of the most advanced and has the most waterproofing and elastic properties.
We do waterproofing with quality and the best guarantee
Companies specialised in waterproofing such as Humilogic carry out these works on flat or sloping roofs, roofs, housetops and terraces of both buildings and private homes as well as companies.
In our case, all waterproofing work is guaranteed for 20 years. You will finally get rid of the annoying dampness and avoid the risks we have mentioned, both for tenants and for the structure of the building itself.
In addition to waterproofing, we also take care of directly eliminating dampness due to filtration, dampness due to capillarity and dampness due to condensation that usually appears in houses and in basements and garages. If you would like more information about these jobs, contact us and we will give you a tailor-made quote. Find out why we are one of the most important waterproofing companies in Andalusia.