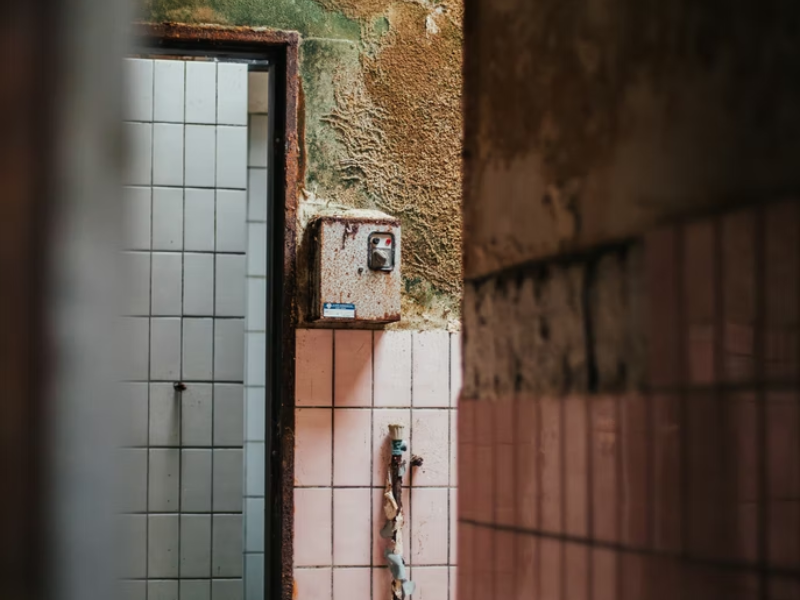 28 Jun

DANGERS OF MOLD ON WALLS

There are many people who still do not know the dangers of mold on walls and that has led them to live with it naturally, thinking that it is just a leak that can wait a little longer.

Learn in this article not only why it is so dangerous, or what consequences it can have on you, but also how to remove mold from the home.
WHY IS MOLD ON WALLS SO DANGEROUS?
It is a type of multicellular fungus that is formed and produced by spores. The danger of mold is precisely there since when they are inhaled, there is a risk of contracting a multitude of diseases and problems.
Those people who have low immune defenses as well as children, make up the highest risk population, so if it is present in places where daily life takes place, it becomes "particularly dangerous".
Especially in children, it has been seen how mold is capable of causing changes in mood, physical and psychological, triggering problems such as lack of concentration and, on some occasions, affecting their behavior.
In general, mold appears and grows in areas with a high level of humidity, and that its ventilation is poor, inside the house. It is common to see then in the corners of the walls, in the ceilings of the bathrooms, or in the walls of the rooms where there is a thermal shock by windows or attics.
CONSEQUENCES OF SLEEPING IN A ROOM WITH MOLD ON THE WALLS
After reading the following effects, we are sure that mold will be eliminated from the home:
MAY CONTRIBUTE TO DEHYDRATION
Although it may sound counterintuitive, too much moisture in the air interferes with our body's natural cooling mechanisms, which can eventually leave you dehydrated.
CAUSES POOR SLEEP QUALITY
If the humidity levels are high, the steam from the water will go right to your skin and thin on it, making it feel damp and uncomfortable. But, as soon as the blankets are removed, that same vapor will have the ability to rapidly cool down.
CAUSES ALLERGIC-TYPE SYMPTOMS
One of the dangers of mold on walls is that high levels of humidity can increase the amount of mucous in the nose and throat, which will eventually cause congestion, sneezing, runny nose, and post-nasal drip.
Although they are symptoms that can be taken for an allergic reaction, it is actually due to a form of non-allergic rhinitis, understood as chronic allergic symptoms that are caused by changes in the environment.
DERMATITIS, ECZEMA AND ASTHMA
Other consequences of sleeping in a moldy room have to do with eczema and other forms of dermatitis that are aggravated by changes in temperature and humidity.
It is well known that when sweat remains on the skin under high humidity conditions it is capable of causing heat rash, a skin irritation that is uncomfortable and itchy once the sweat glands have become clogged.
Fortunately, at Humilogic we are experts in ending mold and thus the problems it produces in your home and its consequences.
HOW TO REMOVE MOLD FROM THE HOME?
The first thing you should know is that the first signs of mold on the walls is the presence of moisture due to infiltration, or for any other reason, and in these cases it is recommended to take urgent and effective measures to achieve its permanent resolution.
To eliminate mold from the home it is essential to know the origin and the specific magnitude of your case, a bad treatment can cause the situation to start. As specialists in humidity by filtration we are the ones indicated to make this type of diagnosis.
We will carry out an exhaustive diagnosis of each space in the house, and then we will give a series of recommendations and possible solutions with the intention of eliminating your problem definitively.
If you want to know more you can visit our website, here you will discover all the information about mold on walls and how to fight it. Contact!