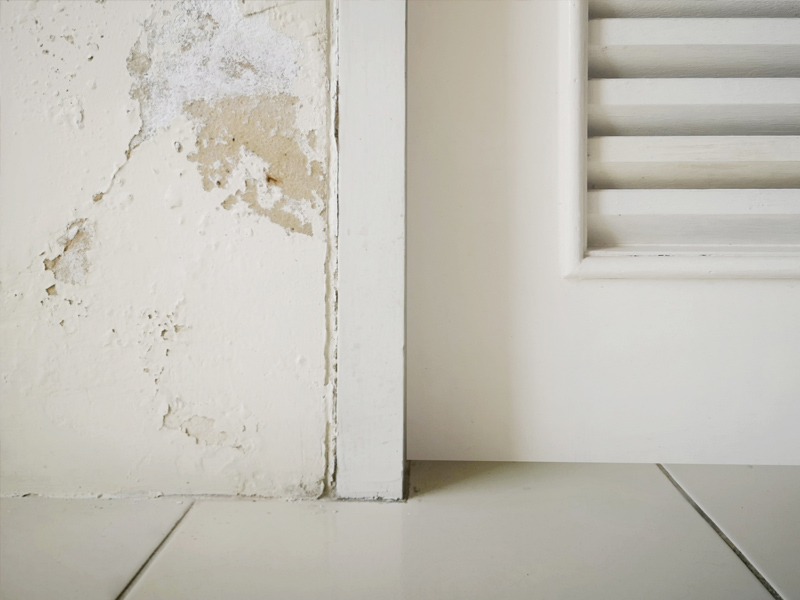 18 Jun

A silent enemy: wall humidity – is there a solution?


Home, sweet home. That space where we not only spend a large part of our time, but where we feel safe, comfortable and free, is sometimes invaded by problems that make us feel threatened and worried at the same time.
Preventing a damp wall is always better than remedying it
Oh no! Humidity in the house? Damp is sometimes a constant companion, especially in damp walls, but this does not mean that there is no solution.
Humidity in walls is usually caused by thousands of factors, whether it is due to structural or environmental issues, so always being aware of the signs will be the best alternative to avoid it in the best of cases, or to combat it in a timely manner.
We have already talked in other articles about the most common types of damp in walls that can occur, which are usually due to filtration, capillarity or condensation.
The good news is that depending on the type, there is an ideal solution for each wall with humidity, where the main objective will always be to make our home a safe place, and that our physical integrity is more than guaranteed.
Professional help: the best way to take care of our home
Although it is a priority to know how to identify the damp walls in our home in order to be able to find a solution, one thing that remains the same with regard to this problem is the way in which walls with humidity should be treated.
Sometimes we tend to think that we can say goodbye to damp walls with little tricks. However, the only and resounding truth, if what you really want is to remove humidity from walls, is that giving and receiving professional advice will be the safest and most effective way of recovering those spaces which, unfortunately and over time, have been and are affected by this humidity problem.
Let us remember that damp walls not only represent a great risk in themselves, but can also spread and endanger our physical integrity, as well as the good condition of our home.
When it comes to finding an effective solution to walls with humidity, sparing no effort will allow us to find the cause of the damp, with the help of true professionals, so that we do not have to worry about possible relapses in the future.
Whether it is due to environmental reasons, or faults in the construction area in which our home is located, it is usually appropriate to highlight the importance of hiring professionals in the area, so that the solution to walls with humidity is long-lasting, and in the best of scenarios, definitive.
With Humilogic, humidity in walls will no longer be a problem
At Humilogic we can make your home a safe place, not only in theory, but also in practice. We are a group of professionals who put in first place the importance of the space where you live every day.
For this reason, we will make the process of recovering those damp spaces or walls that make you feel somewhat threatened easier.
With excellent waterproofing techniques, depending on the type of damp in your walls, you will be able to return home every day, knowing that we have eliminated the humidity for good.
Contact us so that we can apply our antihumidity treatments as soon as possible.