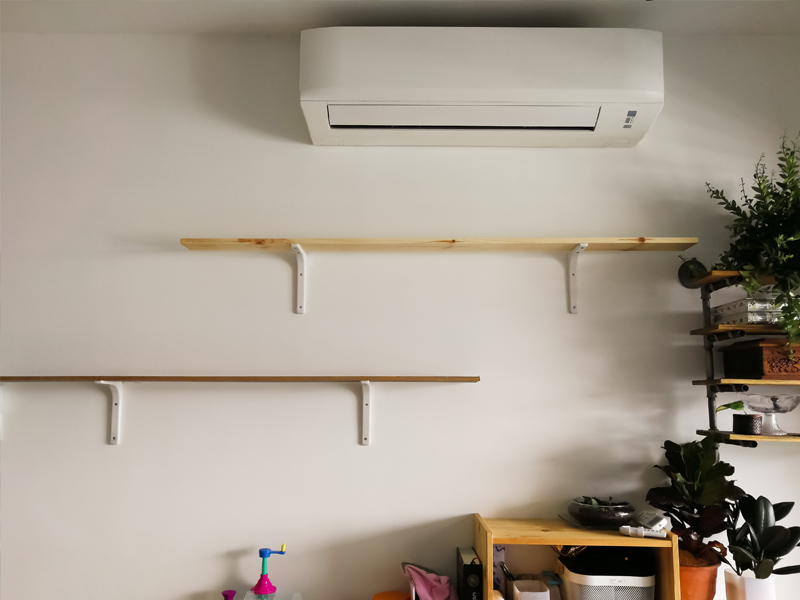 27 Jul

How to fix a wall with humidity permanently with Humilogic


The problem of humidity, we must recognise, is an evil that plagues almost all houses, without distinction, and it usually appears gradually, so it takes shape without us noticing, until the humidity in walls is more than evident, and then we ask ourselves: how to fix a wall with humidity?

This work tends to be somewhat complicated if it is undertaken with a lack of knowledge and improvisation. First and foremost, we must bear in mind that humidity is a serious problem, and the after-effects it leaves on the wall or affected area are, without a doubt, usually serious.

Therefore, when you want to know how to fix a wall with humidity, the first thing you need to know is the origin and type of humidity in question.

Only by paying attention to the origin of the humidity will it be possible, depending on how serious it is, to apply the treatments for humidity and the appropriate techniques that will allow us to recover the affected wall and give it back not only its aesthetic value, but also its lost stability and resistance.

Fixing a damp wall quickly will be necessary at all times, as not doing anything about it could not only be detrimental to health, but also to the risk of living in a space that is gradually weakening as a result of humidity.
Is it possible to eliminate humidity in a wall for good?
We often think that fixing a wall with humidity is a difficult goal to achieve and for this reason, in an inert way, we allow it to take shape and spread throughout our home.
This causes great physical and environmental damage, so we should know that with the right help, that is, with the advice of a company to remove humidity from the wall, such an objective will not only be possible, but also feasible at a technical and budgetary level.
Trying to hide the humidity problem with paint or other innocuous tricks, will only make it more difficult to eradicate it from the root, so hiring services to fix the humidity in the wall, will allow us to recover those spaces, and give a new brightness and colour to our home from the safe and effective.
Eliminating humidity in a wall will be possible to the extent that the area of origin is first treated, then it is determined whether it is dampness by capillarity, condensation or filtration, in order to then know what type of treatment and materials should be applied for the much desired correction and total repair of the structure.
Professional advice is indispensable, especially if the humidity problem has not only affected the internal structure, but also the wall surface and adjacent areas.
With Humilogic fighting humidity will not be a challenge
Hiring services to fix humidity in walls with Humilogic will be very easy, as we not only offer you the best personalised analysis and diagnosis service, but also the solution that best suits the humidity problem you have at home, and also your economic possibilities.
Visiting our website you can contact us easily, and request a quote without obligation. In Humilogic you will be able to find that helping hand that will help you to eliminate the humidity that lurks in every corner of your home, with quality, good service and professionalism.
We have not only the necessary experience and knowledge, but also the technical skills you need to make every space in your home a safe space with aesthetic value.
With Humilogic you can say goodbye to humidity! Contact us.