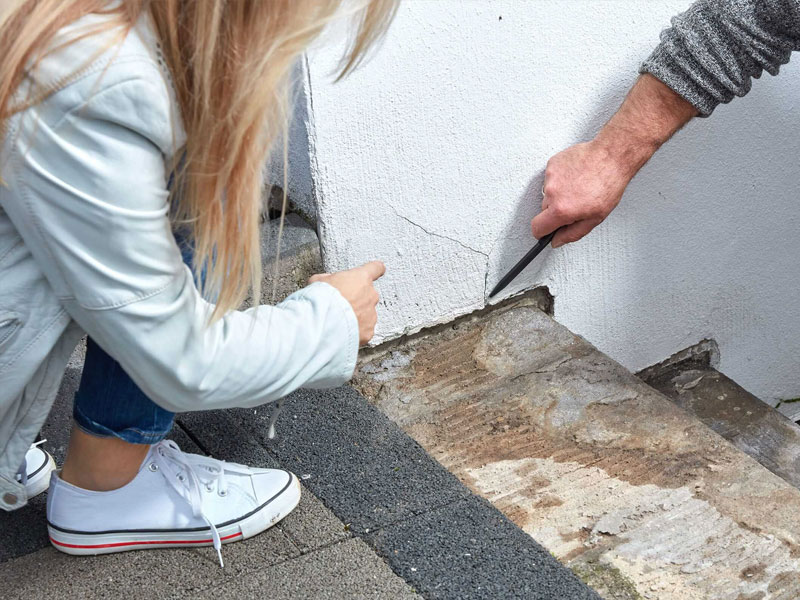 11 Jan

How to permanently remove humidity from walls with Humilogic

Having humidity in the house is one of the biggest drawbacks we can face. Many people are not aware of the damage they do to the structure of the house, as well as to the health of the tenants, as it makes breathing difficult, dangerous for asthmatics…

Trying to remove them without the help of professionals is very ineffective, and will only result in you spending money so that after a few weeks stains will reappear on the walls.

That's why only a specialized company like Humilogic knows how to eliminate the humidity from the walls forever, analyzing and working on the origin of the problem to give you the solution you need.

Next, we will explain you how we remove the humidity by capillarity, filtration and condensation from the walls, which are the three types that exist.
How to remove dampness by filtration from the walls
Humidity by filtration is a lateral moisture, which comes from the other side of the buried or semi-buried wall where we see the mould stains. This is why it often appears on the walls of garages and basements.
The definitive solution is the internal waterproofing of these walls using screen mortars with fibres and hydropoxy resins.
The process of how to remove dampness by filtration from the walls is as follows:
First we remove the coating from the deteriorated walls
We sanitize and treat hygroscopic salts
We apply three layers of 3 to 5 mm thickness to cover the walls
Smoothing with mortar or technical plaster
We paint
How to remove dampness by capillarity from walls
Dampness by capillarity is one of the most common that we can see on any wall in the house. The origin is the soil on which the house was built, which gets wet when it rains and is maintained by the water droplets. As the foundations and the walls do not have a good waterproofing, they act like a sponge.
The solution to the humidity we have at Humilogic is the injection of waterproofing resins based on silanes and siloxanes.
The process of how to remove the humidity by capillarity from the walls is:
We remove all the coating until it reaches the support
We sanitize and treat hygroscopic salts
We inject the waterproofing resins
We cover the walls with macro-porous material
We paint using ecological paints
How to remove dampness by condensation from the walls
Dampness by condensation appears in damp areas, and in houses that are not well ventilated. It often causes mould stains in the corners of the walls with the ceiling.
To remove this type of humidity, we install a VMI (Mechanical Insufflation Ventilation) that renews the air without opening the windows, and also heats and filters it before it enters the house. It has a very low consumption and makes hardly any noise.
If you want more information about how to remove humidity from the walls, contact us.