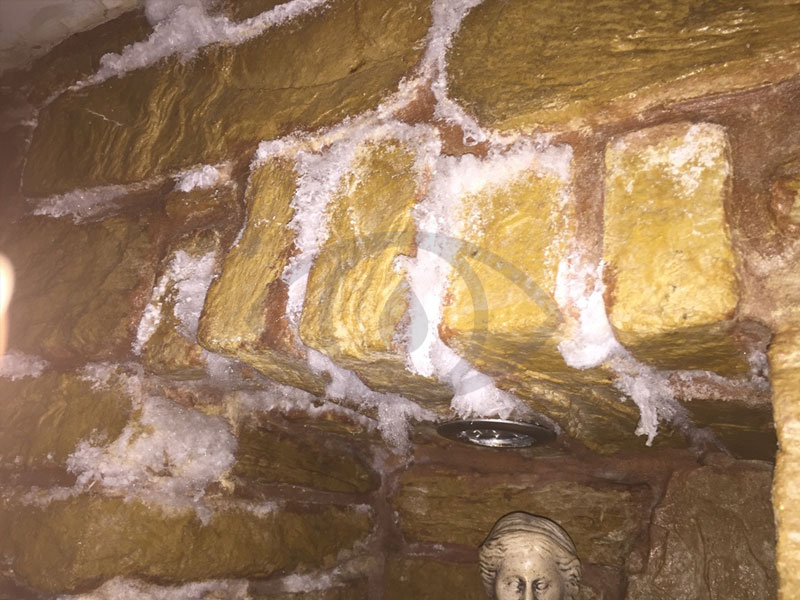 27 Jul

Company that eliminates dampness by filtration in Estepona

When humidity appears in the house, you must act quickly before it affects the structure and the health of the tenants. Although it seems that there are many solutions for dampness, few really work and only if they are suitable for the type of dampness that has appeared.

That is why you should count on a professional company specialized in humidity removal like Humilogic. We treat humidity by filtration, condensation and capillarity in the municipality of Estepona, preventing them from coming out again.

Today we will focus on analyzing the humidity by filtration, how it originates and the treatment that our company uses to eliminate it.
The origin of humidity by filtration in your basement
Filtration moisture appears in underground floors such as basements or garages. Its origin is in the wet soil that is in contact with the walls. The deterioration of the walls or their poor waterproofing causes water to filter through the pores or capillaries of the walls and reach the house.
The problem will be greater the less waterproofed the walls are, the wetter the soil is and the more porous the material is.
The best solution to dampness by our company in Estepona
In order to eliminate dampness by filtration in the basements and garages of Estepona, the first thing we do in our company is to analyse the walls with advanced diagnostic equipment. Once we have made sure that it is filtration, we move on to the treatment: waterproofing the walls with screen mortar with fibres and hydropoxy resins.
With this, we manage to make an interior vessel that covers the walls and prevents water from entering.
How long does it take to treat humidity by filtration
Depending on the size of the basement and the damage caused by humidity, it will take more or less time to remove them. However, on average we spend 4 days in a house that has filtration in about 30 m2 of buried wall.
Count on a company like Humilogic to finally get rid of the damp in Estepona. You can see the testimonies of some of our clients, where our work has had very good results.
If you want us to make a free diagnosis to see what kind of dampness you have in your house, and what would be the budget to remove it, contact us. Do not let dampness pass you by, as it can seriously affect the structure of your home in Estepona.