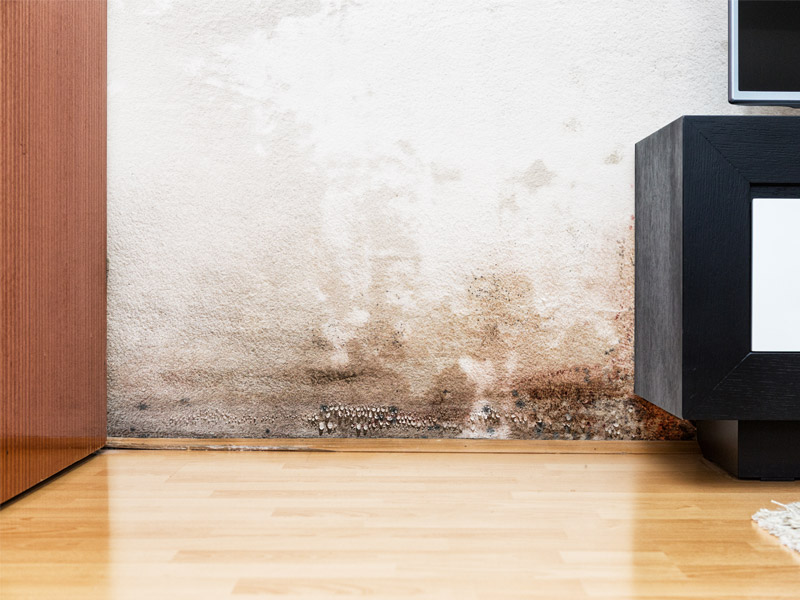 29 Oct

We are specialists in removing humidity from walls

When moisture appears on a wall, whether in the house or in the garage, it is important to treat it with the right materials and techniques so that it does not reappear. With basic treatments, which serve as a patch, you will only have spent money to remove the stain it leaves, but not the root of the problem, and after a while you will see those annoying dampness on the walls again.

That's why having a company specialized in removing humidity from walls like Humilogic is your best option. We carry out an exhaustive study of the environment, with advanced diagnostic equipment, we find the origin of the problem and eradicate it at its root, ensuring that it will never appear again.
We are specialists in eliminating humidity by filtration
When humidity appears on the walls, it can be due to filtration and more so if it appears in the garage or basement of the house. It usually produces flaking paint on the walls and the appearance of white saltpetre stains.
The treatment to eliminate the dampness that we apply here consists of an internal waterproofing of the walls with screen mortars with fibres and hydropoxy resins. This forms an interior vessel that protects the walls.
We are specialists in wall dampness by capillarity
Another type of humidity that can be detected by its effect on the walls is that of capillarity. Here, the walls absorb the humidity and swell, causing the paint to come off. Stains of white powder also come out, which are hygroscopic salts.
As specialists in eliminating humidity, Humilogic also has a specific treatment for these cases. It consists of injecting waterproofing resins based on silanes and siloxanes to form a barrier that will prevent humidity from rising up the walls.
How long does it take to eliminate the humidity completely?
This is a very common and logical question that our customers always ask us. Humilogic has a lot of experience and knowledge, so we have shortened our working times as much as possible.
As we are specialists in treatments for wall humidity, we can take about 4 days approximately, although it always depends on the case. Then, if you also want us to take care of the finishes so you can have your house in perfect conditions again and you don't have to look for other workers to do that task, we can add about 6 more days.
Don't leave any dampness that has appeared untreated, because it can seriously affect the structure of the house. If you want more information, contact us.